We were up watching VMAs this Sunday. It's always fun to dig up red carpet looks after awards. Let's start with couple of outfits that were my FAVORITE ones!
Best dressed:
1. Lily Aldridge


We know her as a Victoria Secret model, so it's no secret (see what I did there) that she has a crazy body figure. She showed that body off in a dark gown by Alexandre Vauthier Haute Couture. Even with a serious look on her face, she looked as gorgeous as a woman can get.


2. Arielle Vandenberg
American actress Arielle showed up in a turquoise dress. Can we all agree she looks like a beautiful mermaid? The length of the dress is rather appropriate and her styling looks good, too. I really like her hair, it just looks free and not overly done. She could have added a necklace to that look, because of the cut of the dress, but that could have made the look a little bit overdone for a Video music awards.


3. Laura Marano
An American actress and singer arrived to the red carpet wearing the Victoria Beckham No. 8 Dress with the pair of Stuart Weitzman Nudist sandals and a Louis Vuitton Louise Clutch purse. She looked sophisticated and feminine with a "safe" colour of black that truly brought her on my list of best dressed.


4. Vanessa Hudgens


We all know the beautiful Vanessa, an actress and a singer. She wore a Naeem Khan gown that brought the bohemian spirit to the red carpet. Anyone who follows Vanessa, knows that bohemian is totally her style and I am glad she expressed herself on an event such as this, as well. Can we agree she looks like a princess? I think we can.


5. Tori Kelly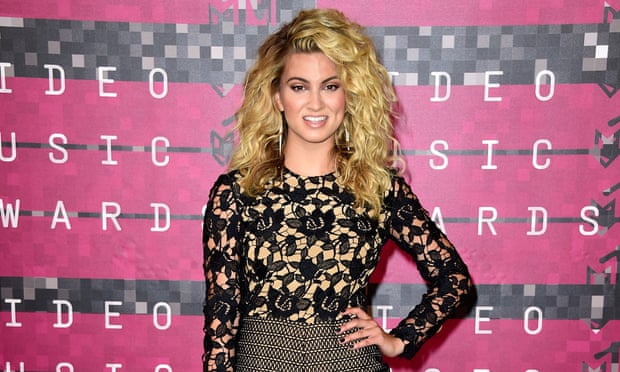 I have to be honest, I am a huge fan of Tori. She's been a youtuber, covering songs of famous artists and now she is starting her own career by being a professional singer. I love the fact that she didn't try to be too formal, as there is a huge line between events such as Grammy and events as VMA. She mixed together two patterns and showed up to the red carpet looking gorgeous. She rocked with some serious leg game in Nicholas Kirkwood shoes.


6. Kourtney Kardashian
A TV personality (and possibly a fashion launcher/designer?). It's easy to admit that I am not one of the people who are "Keeping up with Kardashians". However, I truly think Kourtney looked gorgeous in this pink jumpsuit – Balmain Resort 2015 Look 22.

7. Katie Stevens
This American actress and singer popped on the red carpet looking ready for Grammys, not Video music awards! She looked so (!) stunning in the dress by Yousef Aljasmi.


There were, of course, a couple of outfits I wasn't a fan of … 
I especially feel as if Britney Spears needs to move on … She is not as young or as fit as she used to be. She is still a pretty woman, don't get me wrong! But sometimes it's nice to dress based on what looks good on us. Short dresses that show this much skin just don't look good on her. If she wore gowns more appropriate for a woman that she is, she could possibly rock the red carpet.

Here are also more outfits that I really liked, even if they didn't come up as high as my favorites.

That's about it. You can see more outfits on MTV. Which ones were your favorite and which one were the lowest? Let me know in the comments!

Till next time,
your fashion lover
Tamara